A new European conference on RE, BA, BRs & Process Management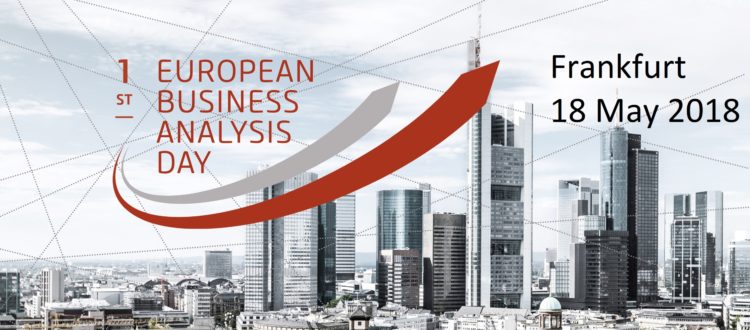 The European Business Analysis Day is a new conference which will be launched in 2018 and its first edition will take place on May 17th (preconference) and 18th (conference) in Frankfurt-Eschborn.
The covered topics will be as diverse as Requirements Engineering, Business Analysis, Business Rules and Process Management.
Unlike other similar conferences organized in central Europe, the event is reaching out to Europe as a whole, in terms of visitors, speakers and supporting organizations (i.e. sponsors and associations). It is tailored to satisfy the widest community ever with the delivery of English and German speeches, workshops and presentations. The event will be an excellent opportunity to network with people interested by and active in a digital European community.
Early birds tickets are available for a limited period and seats are filling rapidly, book yours here.
The event borchure is also available for download.